SS Camouflage Guide (English Edition)
Ammo of Mig
Lägg till en bevakning så meddelar vi dig så snart varan är i lager igen.
SS Camouflage Guide (English Edition)
Ammo of Mig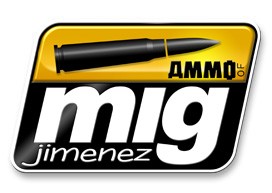 Through 80 pages and more than 180 profiles, this book examines the history of colors and camouflage used by the Waffen SS on their vehicles. From a BMW sidecar 75 prior to the invasion of Poland to the King Tiger 501 s.SS.Pz.Abt used by LAH Peiper in the Ardennes, this book covers a wide variety of vehicles, colors, and camouflage used by this dark branch of the Wehrmacht. It also provides useful information about the units, fronts, and different equipment levels of this unit. With this much information, modelers will find both inspiration and useful information to deal with their next model.